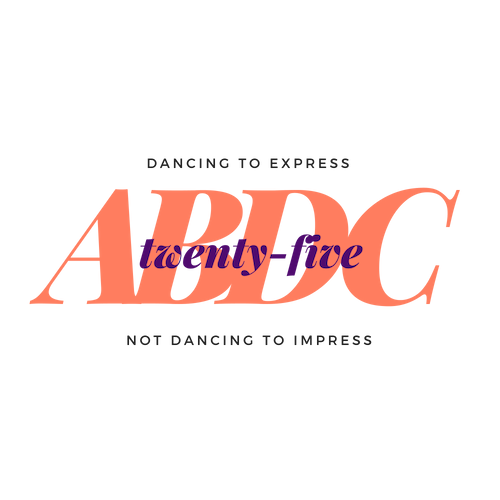 ABDC holds its annual recital in May at the Acton-Boxborough Regional High School Auditorium. We stage two performances in which students share their dance pieces — the culmination of their dance year's work — with family and friends.
The recital is a special time for the studio, when the entire ABDC community comes together to support one another. Dancers of all ages are able to interact, encourage, and congratulate each other on their accomplishments from the year. It is a time where younger students become inspired by the commitment and abilities of older students and are introduced to new genres of dance. It is also a time for the older students to showcase their progress and performance skills. For a full outline of what to expect, click here!
This year's recital theme is "Throwback Twenty-Five"! We are celebrating our 25th show with numbers we are bringing back from our previous recitals. Relive ABDC history as we unroll the red carpet for our biggest and best recital yet! Parents-join us onstage for a special parent's dance!
Where
ABRHS
When
Saturday, May 18th 11:30am and 5:00pm
Show order:
11:30am Show Order Here
5pm Show Order Here
Costumes and Tights
Each student has a costume and tights for each routine performed in the recital. Payment for costumes is due 12/15.
Costume Care information
Recital costumes are arriving! Please read the following information to ensure your dancer sparkles on stage!
-If there is a problem with your costume or the fit, please let us know as soon as possible.
-Please hang costumes somewhere safe between now and the recital! If costumes look wrinkled when you take them out of the bag, you can hang them in the bathroom and run a hot shower to steam some of the wrinkles out. Do not iron costumes! Certain fabrics or appliques may melt if you iron them.
-Please do NOT wear costumes until the recital!
-Keep accessories together-hair pieces, gloves, etc.
-We recommend purchasing a nude leotard to wear underneath your costumes if you have more than one recital dance. This makes costume changes much easier. No other undergarments-bras, underwear, etc, are to be worn under recital costumes.
-You will also be receiving new tights to wear with your costume later on this spring, please do not wear those tights to class to ensure they are clean for the performance.
-Please take every precaution to ensure your costume stays clean and doesn't get lost. Lost and damaged recitals cannot always be replaced in time for the recital. If we are able to replace your lost/damaged recital costume, you will be subject to another costume fee.
Tickets
Tickets will be sold at ABDC beginning one month prior to the performance, as well as at dress rehearsals and on the day of the recital. Tickets will be $20/person and will be sold at the studio leading up to the show, as well as at the door. Families that must attend both shows to see all their children's dances (with the exception of competition team numbers) will receive one free ticket to the show of their choice.
DRESS Rehearsals
Students come to the auditorium with their costumes and tights, and practice their routines on stage in the same order in which they will occur during the recital. Each dancer is permitted to be accompanied by ONE adult. You must pre-register this adult, and they will receive a name tag at check-in, only adults with name tags will be allowed inside the auditorium. This is a new practice we have instituted for the safety of our dancers! Dress rehearsal for the matinee performance will be held on May 16th from 5-9pm, and dress rehearsal for the evening performance will be held on May 17th from 5-9pm. Younger children will rehearse first and then be dismissed as soon as they are finished.
picture day
Students come to the studio in their costumes and take pictures with their classes. Picture Day date May 5th 2019!
Click here for Picture Day schedule!